What Is Pilates?
Pilates is an exercise program invented by German fitness expert Joseph Pilates in the 1920's. It is a full body conditioning workout that works on muscle strength, length and endurance.The repertoire of exercises are adapted to your strength and intensifies as your body conditioning improves. It focuses on alignment and strengthening the deep core muscles of the abdominals, hips, back, buttocks & legs.
Joseph Pilates believed a flexible spine, strong trunk and system wide integrated strength training program will strengthen your muscles and enable one to gain control of your body while bridging the mind, body and spirit.
Unlike the common misconceptions of Pilates being for women, Pilates was first and foremost developed for Men. Joseph Pilates drew from his expertise of being a boxer and self defense trainer and created a system of exercises with the male body in mind.
Pilates - whether its on the mat or the various apparatus should be a rigorous workout and not just simply a 'stretch class'. It should be focused, have dynamic movement and be energizing.
Unlike many of the variances of Pilates, "Classical Pilates Instructors" are "Generational" instructors. This means Body by Peter's training can be traced back to Joseph Pilates himself. The significance and importance of 'lineage' ensures the purity and high standard of the work is maintained.
There are 6 principals that are correlated to Pilates movement:
1. Breath All exercises are done with the rhythm of breath. This sends fresh oxygen to the muscles, and continues full range of motion.
2. Center Classical Pilates uses the center of the body, or the "Powerhouse". All movement is supported by the center.
3. Concentration "It is the mind that guides the body."
4. Control Pilates Method teaches you to be in control of your body and not at its mercy..."
5. Flow Each exercise flows into the next. This allows maximum workout in a structured amount of time.
6. Precision The quality, condition, or fact of being exact or accurate.
---
Who was Joseph Pilates?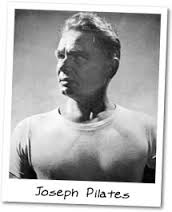 Joseph H. Pilates was born in Germany, in 1880. A sickly child who suffered from asthma, rickets and rheumatic fever, he dedicated his entire life to becoming physically stronger.
Joe studied body building and gymnastics and by the age of 14 was fit enough to pose for anatomical charts. In 1912 he moved to England earning a living as a boxer, circus performer and self-defense trainer.
During World War I he was interned with other German citizens in a camp near Lancaster where he trained other inmates in fitness and exercises. It was here that the Pilates Method began to take shape. After the War, Pilates emigrated to the United States. On the ship to America he met his future wife Clara. The couple founded a studio in New York City and directly taught and supervised their students well into the 1960's.
Pilates and his method, which he and Clara called "Contrology", soon established a following in the dance and the performing arts community. From their point of view, "Contrology" is the complete coordination of the body, mind and spirit. Internationally known dancer choreographers and dancers George Balanchine and Martha Graham became devotees and sent their students to them for training. Pilates practiced what he preached and lived a long healthy life. He died in 1967 at the age of 87. Today, Pilates is practiced around the world by athletes, dancers, fitness professionals, as well as the general public.
---
About Romana Kryzanowska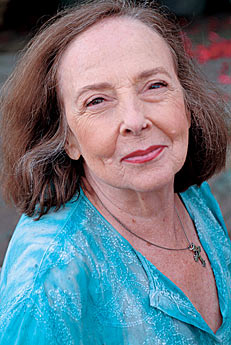 (June 30, 1923 - August 30, 2013) Romana Kryzanowska was an American Pilates instructor who started as a student of Joseph Pilates at his studio in New York. After the death of Joseph Pilates in 1967, Romana Kryzanowska became the director of what was by that time called "The Pilates Studio.
Romana studied ballet as a child. At age 17, while studying at George Balanchine's School of American Ballet, she suffered an ankle injury, and was taken by Balanchine to Joseph Pilates to see if exercise rather than an operation would resolve the problem. The exercises were a success, and she continued to study with Pilates. She also taught ballet.
Todays Pilates Masters believe that nobody knew Joseph Pilates' work better than Kryzanowska. She was considered a World Class Master in her teaching and training technique and was revered by her peers and students alike.
---
Other Resources / Links About Pilates
• Wikipedia - Pilates
• Wikipedia - Joseph Pilates
• Wikipedia - Romana Kryzanowska
• About.com - Pilates